Roulette is the most popular game in a casino. It's the game where the outcome is completely dependent on luck. As the great Albert Einstein once said "The only way to beat Roulette is to steal chips from the table when the dealer isn't looking". There's no 100% winning strategy for playing roulette. However, there are ways to increase your chances of winning. I'm going to tell you about the most popular strategies.
Martingale Roulette System
The Martingale System is one of the oldest strategies of playing roulette. It's been used in different variations for more then 200 years. According to this strategy, a player doubles the stakes after each loss until the stake wins. After winning, the player goes back to the minimum stake. It is necessary to stake on BLACK/RED, EVEN/ODD or BIG/SMALL.
I do not recommend you to use this system. I'll give you an example.
If you begin to play with 5$ and you have no luck, according to the Martingale System your next stakes should be 10$, 20$, 40$, 80$, 160$, 320$, and 640$. Of course, the series of eight successive losses with such stakes is unlikely but it happens. And with all this you risk 640$. What for? For 5$! And your next stake will already be 1280$. And this is on conditions that a casino will accept such a stake because there are limitations of maximum and minimum stakes in all casinos.
However, the Martingale Roulette System is one of the most popular strategies among players.
The d'Alembert System
According to this strategy after each loss a player increases his stake by one. With each win the player decreases his stake by one. It is necessary to stake on BLACK/RED, EVEN/ODD or BIG/SMALL
I'll give you an example. 5$ - lose, 10$ - lose, 15$ - win, 10$ - lose, 15$ - lose, 20$ - win, 15$ - win, 10$ - win. In the given series of games the winnings are 20$.
The d'Alembert System has the same disadvantage as the Martingale System. There's a probability of a long series of losses and as a result you'll reach the upper limit of stakes. But in contrast to the Martingale System, the d'Alembert System offers greater chances to win.
The Whittacker System
According to this strategy a player needs to stake in the following way: 5, 10, 15, 25, 40, 65… (Every next stake is equal to the sum of the two previous ones). It is necessary to stake on BLACK/RED, EVEN/ODD or BIG/SMALL.
One stake's winning compensates the two previous losses. If the stake loses, the player goes on to the next stake. If the stake wins – a player goes back skipping the previous stake (if the stake of 40 wins the next stake will be 15). This system has the same disadvantage as the d'Alembert System.
The law of 2/3
The probability of falling out of any number in roulette is equal to 1/37. According to the Law of 2/3 in a full cycle of 37 spins on average only 24 numbers fall out once or twice, and 13 numbers do not fall out at all.
Basing on this law it is possible to extract the twice fallen out spins on the 31st lead already and further to stake on this group of spins till the positive result.
Gambling Tips
Before approaching a playing table, decide what sum of money you're prepared to lose.
Define the sum of the winnings after which you will stop and in that way will keep them.
Define the size of your stake based on the money you have, and do not exceed it.
I'd like to admit once again that there's no any strategy which can bring in a stable return in roulette. It doesn't matter what you do, the casino's advantage remains unchangeable. Using the progressive strategies (Martingale, d'Alembert or Whittacker) you can win 30$ every day during 10 days and then lose 500$ on the 11th day. Everything depends on your luck. But the knowledge of the strengths and weaknesses of the strategy, following simple but important rules will help you to be successful.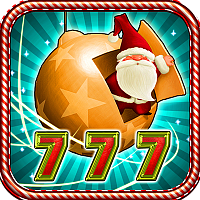 Holidays - Relax by Gaming Online
The holidays are a stressful time. Competition that you experience while gaming can help to diffuse your holiday stress. When staying home you have the choice of when and how long to play. You do not feel the pressure of taking advantage of the limited time available if you choose to take a trip.

Nothing beats the comfort of your home – not even a five star hotel! In the comfort of your home you are able to compete and possibly win money to pay for your Christmas gifts.

Holiday travel offers many stresses that you will avoid if you stay home. You don't have to pack and unpack when you return home. You will not get stuck in traffic or in an airport terminal due to delays. Traveling during the holidays is more expensive, in general, that travel at any other time of the year. So why not save some money and stay home.

Choosing to stay home and gamble gives you the opportunity to be paid for your holiday instead of having to pay for your holiday. With smart gaming strategies you have a change to really make your holiday time off worthwhile. So before you pack your bags think that it might be better to be "home for the holidays".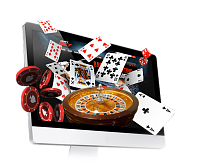 Is Online Gambling a Substitute for Gambling at a Casino?
Internet gambling is a two billion dollar a year industry with over a million players monthly. It has become an impressive business and that is currently not very well regulated.

The legality of online gambling is an open question at this time. Currently it is up to states to determine if gambling is allowed in their state. But, with online gambling the host of the gaming website may be out of state or even out of the country. Regulating this type of gaming will be very difficult.

States legalize gambling as a means to increase revenues. Lotteries and traditional gambling Mecca's provide the revenue that the states desire. With online gambling the revenue will no longer reside in any particular state or even country.

Due to the legal issues and popularity gained by online sites, online gambling may actually threaten the future of traditional casinos. Conversely traditional gambling sites like Las Vegas believe online gambling will have the same effect and online shopping affects shopping at malls. Las Vegas and other gambling areas offer entertainment, crowds and excitement that cannot be achieved online.

Online gambling provides a niche market that is available to anyone at anytime. There is a place for gambling online and at traditional casinos. Personal choice and market demand will ultimately determine which method the consumer prefers.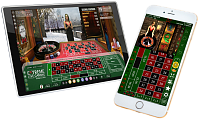 Online Casinos - which one to Choose?

The selection of gambling sites on the Internet is vast. There are over 2,500 casino sites to choose from. What should you look for when considering gambling online?
Not only do you want your online gambling experience to be fun and rewarding you wants it to be safer also! Look for licensing information on the site if you do not find this information you might wish to steer clear of the site.
Software is another consideration to look at when selecting your online site. Recommended platforms for gaming sites are Playtech, Microgaming, and Real Time, they are reputable and fair.
Reputation and popularity can be assessed through online forums. Search message boards for the site you want to play on and look for any relevant messages. Some message board sites are winneronline.com, cashoutfast.com and casinomeister.com.
Your ability to contact a sites customer support demonstrates the sites understanding of the need for high quality customer service. Look for a site that will respond to your queries in a timely manner. You should not have to wait 24 – 48 hours for a response to any issue you might have with the site. Look for sites that offer Live Chat and phone numbers you can call.
Look for a site that has independent auditing of payout percentages and the availability of the reports for you to review. You would also want to be sure they offer a range of payout options.
Hopefully with these guidelines you will find a gambling site you enjoy, so have fun!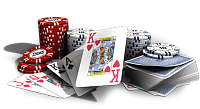 Win at Poker Online – How do you do it?

Playing poker may provide enjoyment or fill a competitive need but most people play poker to win! Knowing how to beat the odds is the key to winning at online poker.
Choose a game and become a master of the game. Texas Holdem, 7 Card Stud and Omaha Poker are the three basic categories you have to choose from. Texas Holdem is the most popular game and will provide you with more options and chances to win.
Once you pick your game learn the rules, inside and out. Obtain knowledge on the rules of basic poker as well. Now you can develop a strategy.
Next you need to master your games techniques and begin to understand how to read your opponent and to make modification to your strategy when necessary.
Pick your poker room carefully. Be wary of sites with unfamiliar software, too many sharks and not enough whales or unfair payment structures. Once you find a room you like, stay in it. You are more likely to make more money as you grow familiar with the players and quirks of the software. You will also be able to take advantage of any promotions available.
You'll be winning in no time if you follow these simple guidelines. Don't forget to smile on your way to the bank.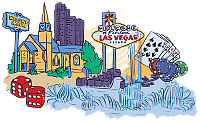 Comparing Online Casinos to Brick and Mortar Casinos – What's the Difference?
Online and land based casinos have similarities but can also be quite different. Choosing between gaming at either type of casino may be difficult as both offer powerful and unique advantages.

Comps at a hotel casino of the past have changed and greatly been reduced over the years. Today it takes hundreds of dollars spent to qualify for any type of comp. Online casinos, on the other hand, are competing against approximately 1,300 other vendors for your business. Comps are a routine expectation if you are gaming online. Beware, though, sometimes there are conditions attached to the comps provided. Variety and Atmosphere

Walking down the Las Vegas strip it might appear that there is an endless variety of casinos but it is deceiving, very few options exist within walking distance of each other. Online you have over 1,300 choices from which to select. Atmosphere is the biggest draw of a hotel-based casino. Crowds and their excitement, and sounds of the bell when people win and the direct competition is hard to re-create online. Handling real chips and money is a sensation that you don't get online.

Access to online casinos is available to you with a computer and Internet access. Not everyone lives close to cities that allow gambling. Both experiences can provide you with the entertainment and potential for winning you choose where you want to play.